US Jobless Claims Reach a Pandemic Low as Economy Recovers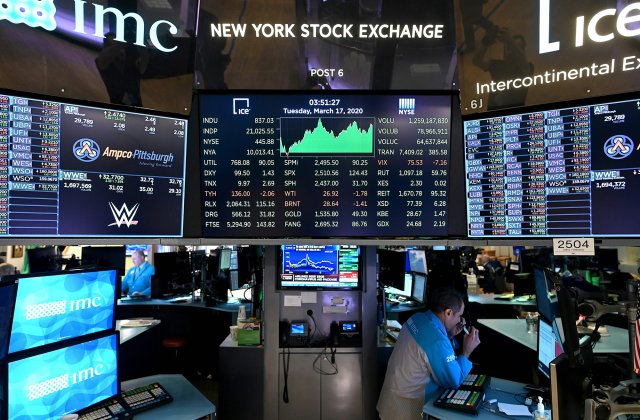 Last week, 310,000 Americans applied for unemployment benefits. This is a low number and a sign of the fact that the rise in COVID-19-related cases has not led to widespread layoffs.
The Labor Department reported Thursday that the number of jobless claims fell from the revised 345,000 recorded the week prior. Since January 1, when the number of applications was at 900,000.000, the Labor Department has seen a steady decline in the number of applications. This is due to the gradual reopening the economy following the pandemic recession.
The spread of the delta variant in this summer's heat has added pressure to the economy and job market. The Federal Reserve reported Wednesday that U.S. economic activity had "slowed" in July and august due to a decline in dining out, travel, and tourism in response to the concerns about the Delta variant.
The government reported last week that August saw a dramatic slowdown in hiring, with only 235,000 new jobs added by employers after adding roughly one million jobs in June and July. In industries that have face-to-face interaction with the public, such as restaurants, hotels, and retail, hiring dropped. Nevertheless, there were some job opportunities in other areas and the unemployment rate dropped to 5.2%, from 5.4%.
With the expiration this week of two federal programs covering gig workers and those who were jobless for over six months, more than 8,000,000 people lost their unemployment benefits. These emergency programs were created in March 2020 when the pandemic hit the economy.
Additional 2 million people lost the $300-per-week federal supplement to their state unemployment benefits, which expired this week. A few business owners complained that the federal supplement made it more difficult to fill open positions. These pleas led governors from 25 states to cancel $300 early and cut off two of the state's emergency programs. Academic research has shown that the cuts in jobless benefits made early have not led to a significant increase in hiring in these states.
Many economists are concerned that the cut-off could lead to financial hardship as the resurgence pandemic may make it more difficult for some people to find work. After recessions in the past, many people received benefits at a lower level than they were during previous emergencies of jobless assistance.