US Capitol Police Arrest A Dem Congresswoman During Voting Rights Protest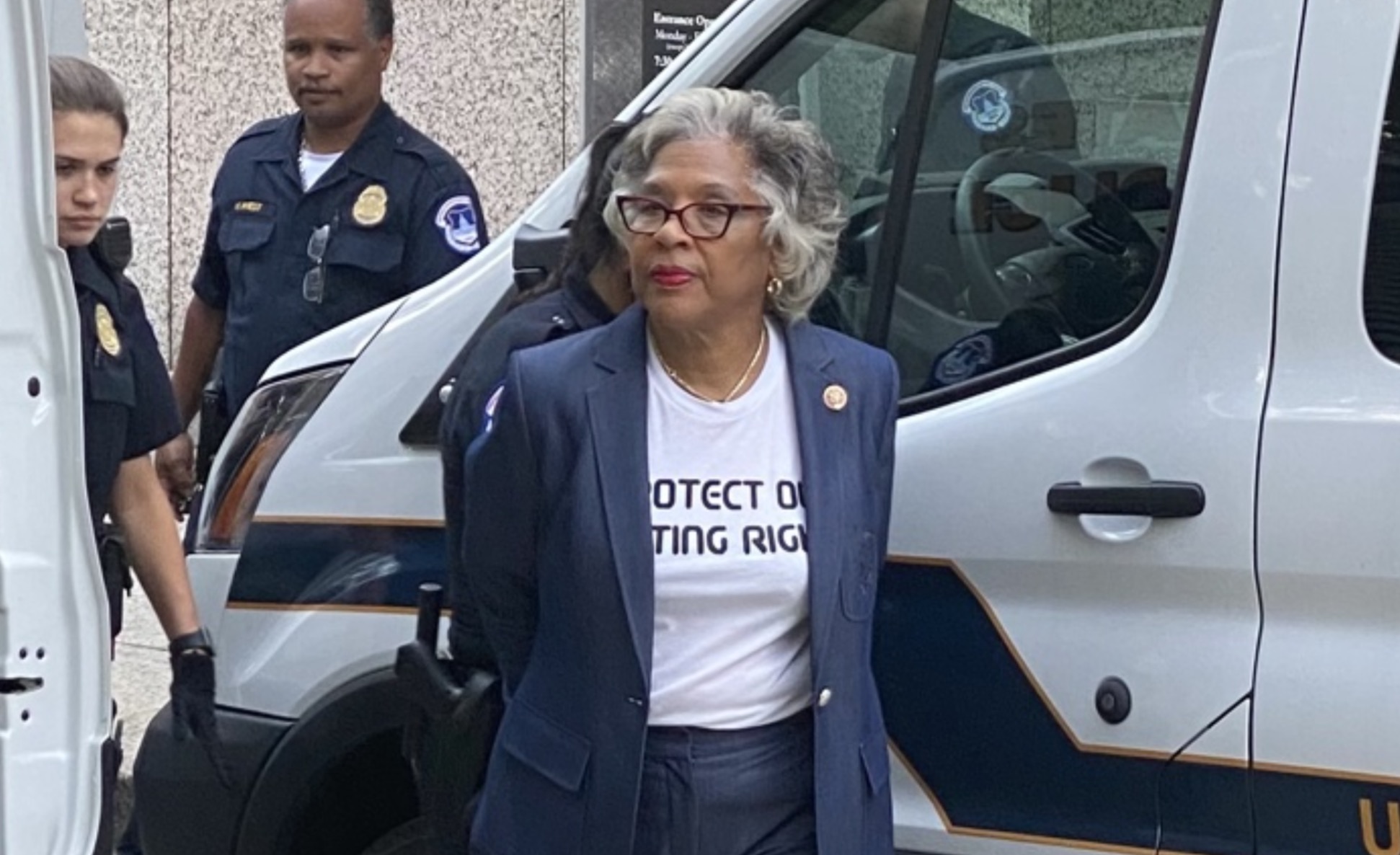 Joyce Beatty, a Democratic Congresswoman, was arrested at Hart Senate Office Building on Thursday. She led a group of protesters into the building.
Nicholas Wu, a Politico reporter, posted a photo showing Beatty and other Capitol Police officers zip-tying them.
Rep. Beatty is being zip tied as USCP starts to make arrests pic.twitter.com/8LFEabAXFy

— Nicholas Wu (@nicholaswu12) July 15, 2021
Beatty, the head of the Congressional Black Caucus was seen walking into the building moments earlier, chanting "end filibuster."
Activists escorted into Hart by @RepBeatty chant "end the filibuster!" pic.twitter.com/1AedJth37d

— Haley Talbot (@haleytalbotnbc) July 15, 2021
Beatty also posted on Twitter that she was marching towards the Senate to defend voting rights for Black women around the time of her arrest.
More From The Incident:
"This afternoon, nine people were arrested for demonstrating in a prohibited area on Capitol Grounds," the Capitol Police said in a statement to Fox News. "At approximately 3:30pm, the United States Capitol Police responded to the Atrium in the Hart Senate Office Building for reports of illegal demonstration activity. After officers arrived on the scene, they warned the demonstrators three times to stop. Those who refused were arrested for D.C. Code §22-1307. Two males and seven females were transported to USCP Headquarters for processing."