U.S. Capitol Evacuating Over Bomb Threat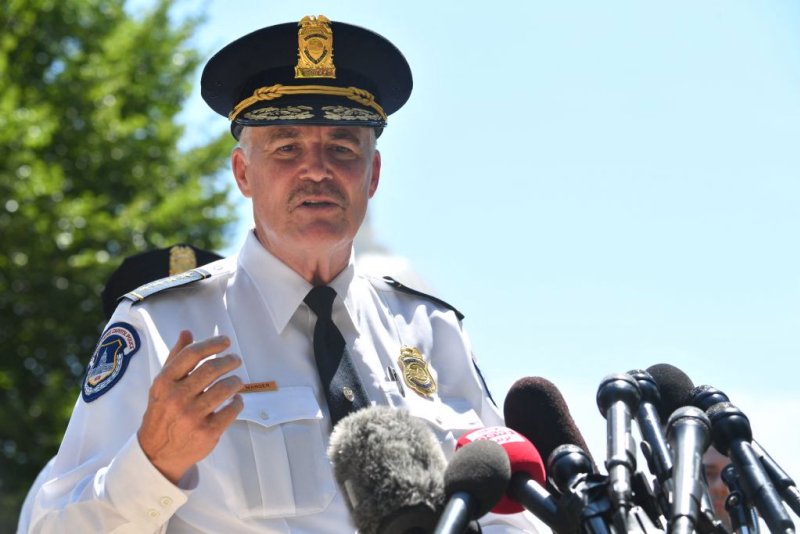 A North Carolina man drove his pickup truck onto the sidewalk in front of Washington D.C. Library of Congress on Thursday morning and claimed he had a bomb. The man surrendered after a long standoff that lasted for hours. Authorities tried to reach a peaceful resolution with him, and nearby homes and buildings were evacuated.
The suspect was identified by police as Floyd Ray Roseberry, 49. According to Chief Tom Manger, U.S. Capitol Police Chief, he was taken into custody "without incident" around 2:30 p.m. ET after parking his truck on the sidewalk at 9:15 AM.
Roseberry streamed portions of the standoff via Facebook live streaming throughout the incident. He spoke about a revolution, asking President Joe Biden to call him and calling for Democrats to "step aside." Roseberry warned that if snipers shoot him, "these two and half blocks going with us."
Facebook eventually removed his profile and posts from the site. Authorities are yet to confirm Roseberry's motives and determine if he had an operable explosive in his truck.
Twitter account of the U.S. Capitol Police alerted the public to an "active bomb threat" on Thursday morning. It advised people not to go into the area while officers investigate. Roseberry was also assisted by the FBI, D.C.'s Metropolitan Police and Bureau of Alcohol, Tobacco, Firearms and Explosives.
Nearby Supreme Court, James Madison Memorial Building, and Thomas Jefferson Building, as well some residential blocks, were evacuated.
After Roseberry's surrender, Nancy Pelosi, House Speaker, released a statement praising law enforcement for "once again" having to deal with "potential threats to the Capitol Hill community."
"The immense gratitude of the Congress is with all law enforcement officers who today and all days sacrifice to keep the Capitol Complex and those within it safe," she said.