Two Men Charged In Plot To Attack Sacramento Democrat Headquarters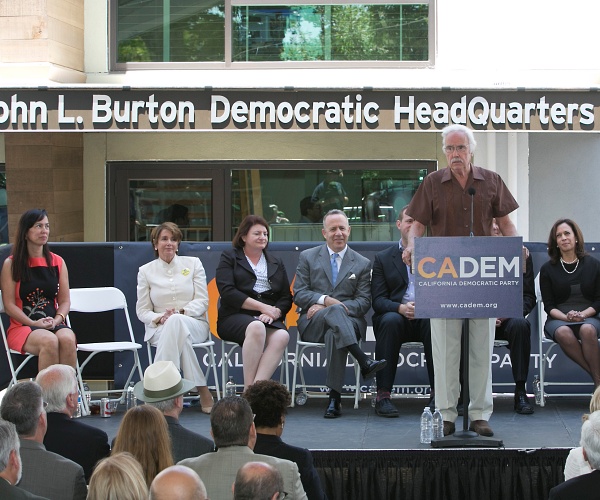 According to the FBI's San Francisco office, two men were indicted for allegedly conspiring to use an incendiary device to attack the Democratic Party Headquarters in Sacramento.
The men, Ian Rogers and Jarrod Copeland, are facing federal charges of conspiracy to destroy a building affecting interstate commerce and related crimes, according to the indictments that were unsealed Thursday, reports NBC affiliate KCRA in Sacramento.
"Firebombing your perceived political opponents is illegal and does not nurture the sort of open and vigorous debate that created and supports our constitutional democracy," acting U.S. Attorney Stephanie Hinds commented.
Copeland was taken into custody in Sacramento on Wednesday. Rogers, however, was taken into federal custody in January for stockpiling illegal weaponry.
Copeland will appear in San Francisco court on July 20th, while Rogers will appear in court on July 30th. Rogers, 44-year-old from Napa was arrested by federal agents and sheriff's officers after they discovered a cache of weapons at his house and auto shop. They included at least eight illegal weapons, five pipe bombs, and thousands of rounds of ammunition. There were also materials and manuals like "The Anarchist Cookbook," the "U.S. Army Improvised Munitions Handbook" and "Homemade C-4 A recipe for survival," reports KCRA.
The FBI's Sacramento Office stated that the agency's top priority remains "preventing terrorist attacks from occurring before they happen, including homegrown plots by domestic violent extremists… The FBI and Napa County Sheriff's Office worked together to uncover this conspiracy, and prevent any loss or injury."
According to the FBI, the indictment also "describes despicable conduct." We must investigate and prosecute those who choose violence to discuss. This is just as important as any other thing we do to preserve our free society.
Tracie Stafford, chair of Sacramento County's Democratic Party called the plot and indictment "symptoms" of a larger issue. That is, our society and separatism.
She said that she was grateful to the FBI for its efforts, but "in this day and age, we shouldn't be concerned about violence or terrorism just because we participate in the democratic process."