Trump's Rally Draws Massive Crowd Of 20 Thousand In Georgia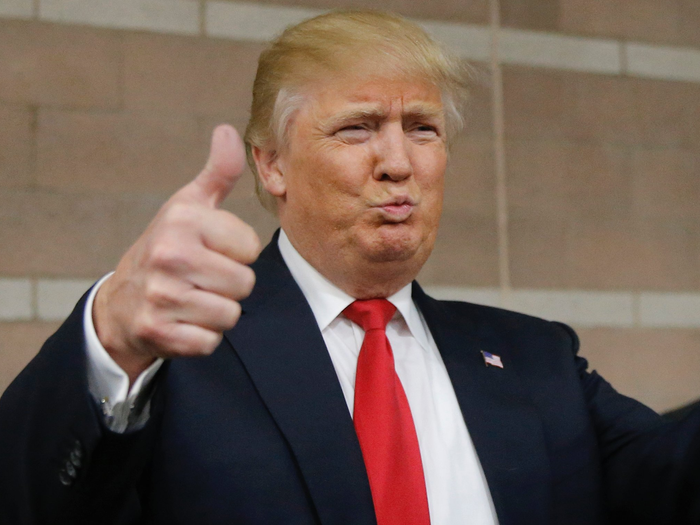 A crowd of 20,000 Trump supporters gathered in Georgia on Saturday evening to hear former President Donald Trump deliver a defiant speech.
Despite the left's inhumane attempts to silence Trump and his supporters, Trump was still his old bold self, Breitbart reported. There was no sign of his enthusiasm for the president dimming as his supporters broke into chants like "Build the Wall" and "We Want Trump"
Polls for Biden are falling
Recent polls show that Trump is not just missing the conservative base. Biden has been slipping across swing states such as Georgia, according to the New York Post report. He unexpectedly carried the Democrats for the first time since decades last November. Recent polls show that Trump has also outperformed Biden.
A determined, obstinate Trump attacked Biden in Perry, Georgia. His "appalling" incompetence during Afghanistan's evacuation cost 13 American servicemen their lives. To honour the fallen soldiers, Trump left 13 empty seats at the front.
Lacing into Biden's "third-world" America, Trump pointed to a recent influx of "so-called refugees" from Afghanistan who have committed violent offenses since coming to America, and thousands of Haitians who stormed across the border in Del Rio, Texas.
Trump also brought barbs to "RINOs" in the Peach state who accepted the "rigged 2020 election. Secretary of State Brad Raffensperger (R), and Governor Brian Kemp(R). Trump joked that Stacey Abrams, who never conceded her 2018 loss, would make a better governor.
Since January, when Republicans lost two of Georgia's U.S. Senate seats, this was Trump's first rally in Georgia. The Democrats have waged a relentless campaign to marginalize Trump's supporters and label them domestic terrorists. They used what Trump called a "hoax narrative" about Jan. 6.
Trump defiant
Despite all these efforts, including an unprecedented ban on social media, Trump is still the GOP's most powerful figure.
He continues to exert influence through endorsements before the 2022 midterms. While hinting at a 2024 campaign, he also hinted at going to war against "RINOs", who he claims have failed to lead the party towards victory.
Trump accompanied three candidates who he has endorsed. He was joined by Herschel Walker from the NFL, who is challenging Democratic Georgia Senator Raphael Warnock. Jody Hice (R) is also seeking Raffensperger's position. Burt Jones (R), is the lieutenant governor candidate.
Trump commented on his "big mouth" and offered some thoughts about why the left continues to work with such determination against him. Trump stated, "The people that we are dealing are evil and angry and are destroying our country."
"They're destroying our country and they want to go after me because they think I have a big mouth. I don't have a big mouth. You know what I have? I have a mouth that tells the truth. I have a mouth that wants to save our country."