Trump Reacts To Break In At Fulton County Ballot Warehouse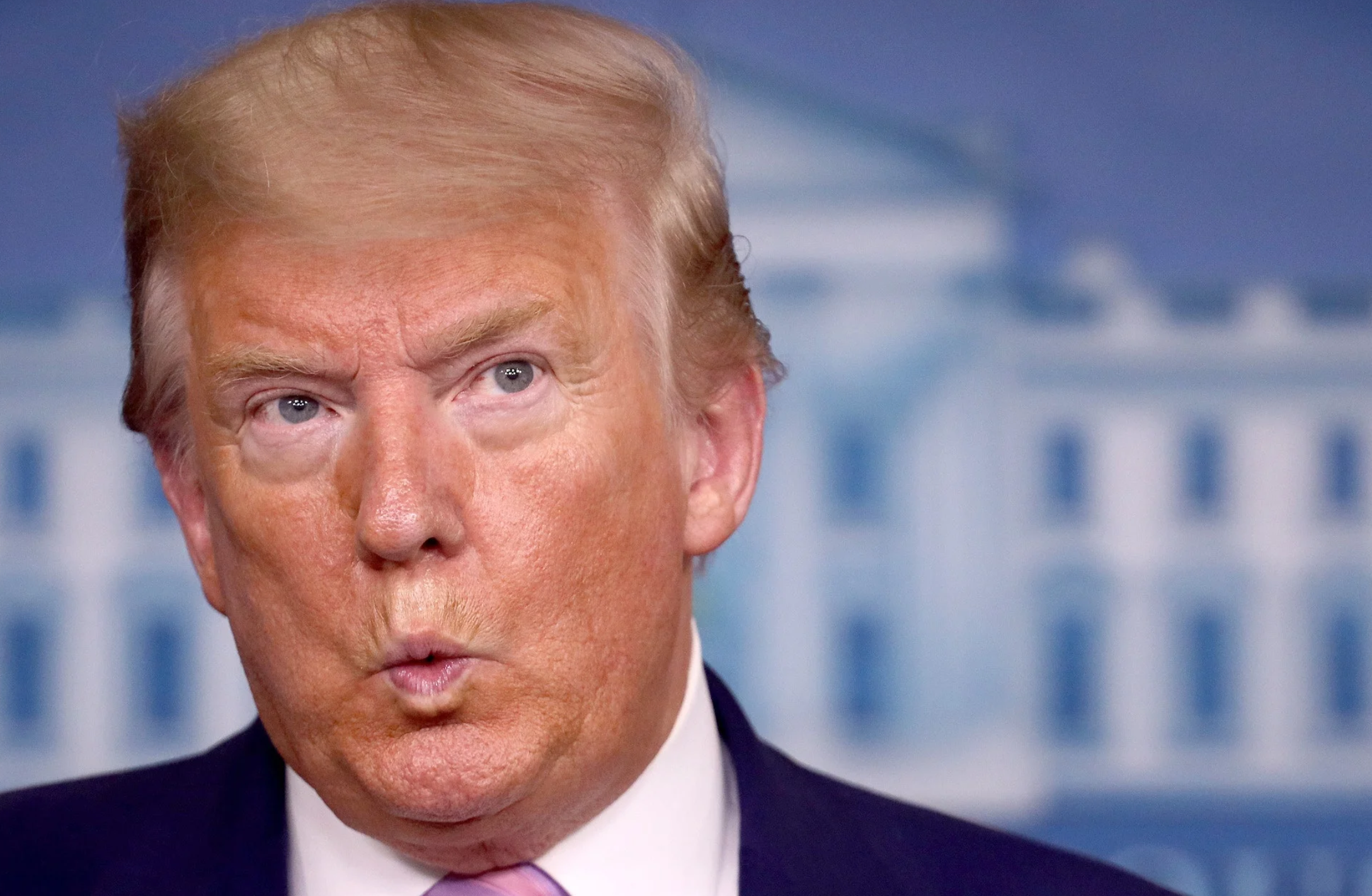 Newsmax's Emerald Robinson issued a report on an"alarming" error where voter's ballots are in danger of being stolen or thrown out, based on Becker News.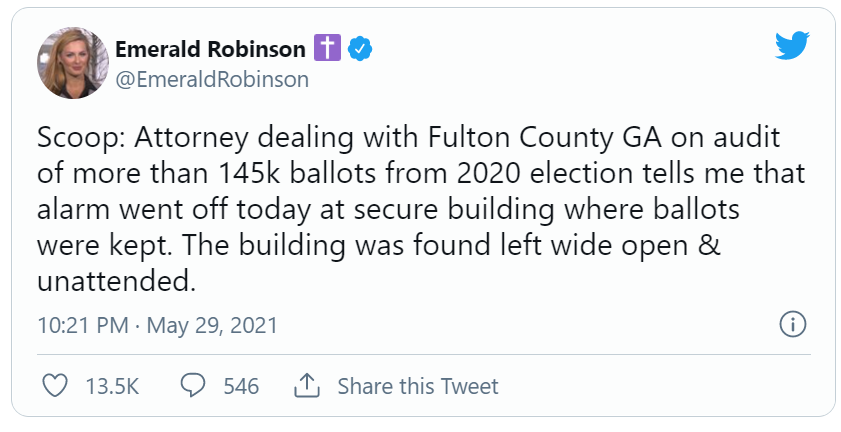 "Scoop: Attorney dealing with Fulton County GA on audit of more than 145k ballots from 2020 election tells me that alarm went off today at secure building where ballots were kept," Robinson said.
"The building was found left wide open & unattended."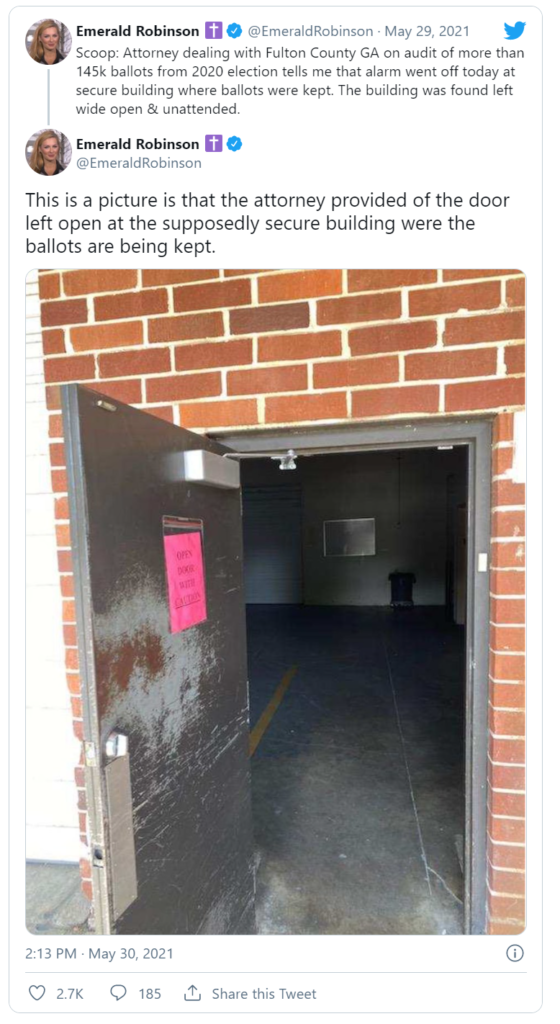 "This is a picture is that the attorney provided of the door left open at the supposedly secure building were the ballots are being kept," Robinson said.
Donald Trump issued a statement concerning the matter.
"BREAKING: Alarm Went Off at Secure Building in Fulton County Georgia Where Ballots Are Kept — Building Found Wide Open."
"Great work is being done in Georgia revealing the Election Fraud of the 2020 Presidential Election."
"But, we must not allow ANYONE to compromise these ballots by leaving the building unsecured, which was done late Friday."
"Republicans and Patriots must protect this site and the Absentee Ballots."
"The Left talks about election security but they do not practice what they preach because they are afraid of what might be found."
"Fulton County Leadership–do the right thing and protect these ballots. Our Country is at stake!"
Fulton County election officials' spokesperson said,"Henry County Superior Court Judge Brian Amero said a May 28 meeting was no longer taking place due to motions filed by Fulton County, the county's Board of Registration and Elections, and the county's clerk of Superior and Magistrate Courts,"
"Amero said the moves must be heard before the plaintiffs can access the absentee ballots."
"He suggested a June 21 hearing, but the order scheduling the hearing has not yet been filed."
"It appears to be a desperation move. The silver lining is that we now have more time to perfect the changes we needed to make in our review program," Garland Favorito stated.