Trump Erupts After Republicans Move Forward With Infrastructure Deal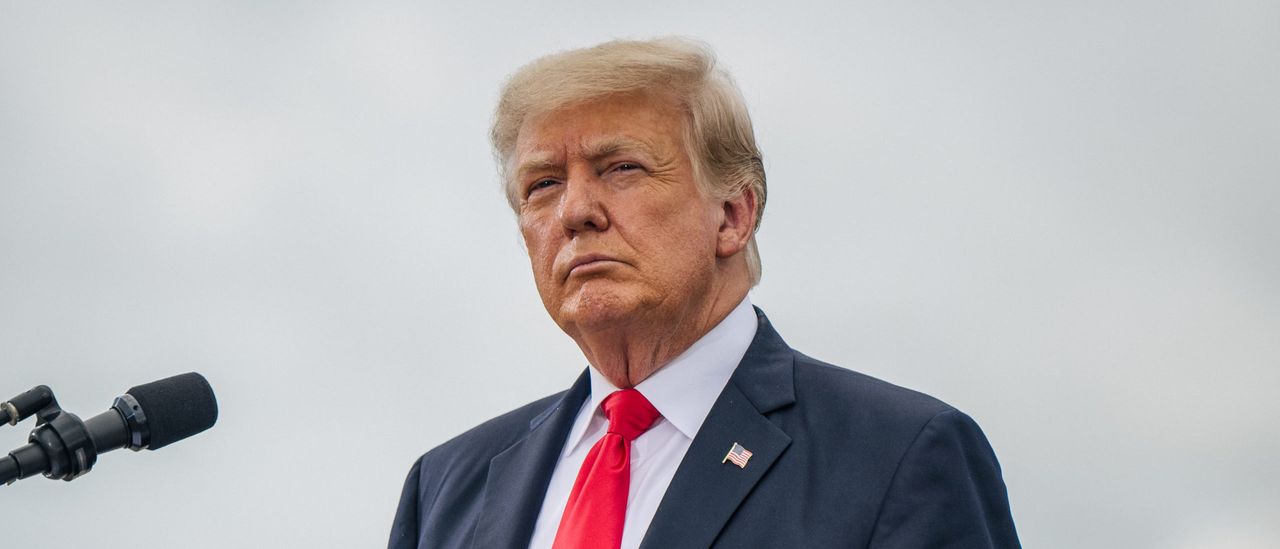 After Senate Republicans moved to advance a bipartisan Infrastructure bill, former President Donald Trump began to lash out at them.
Trump targeted Senate Minority Leader Mitch McConnell and other "RINOs" for voting to begin debate on the package, which provides billions of federal dollars to upgrade the nation's roads, bridges, waterways, drinking water pipes and more.
"Under the weak leadership of Mitch McConnell, Senate Republicans continue to lose," Trump said in an emailed statement. "He lost Arizona, he lost Georgia, he ignored Election Fraud and he doesn't fight," Trump added, referring to January's Senate runoffs and his own discredited claims that the 2020 election was rigged.
"Now he's giving Democrats everything they want and getting nothing in return," Trump continued. "No deal is better than a bad deal. Fight for America, not special interests and Radical Democrats. RINOs are ruining America, right alongside Communist Democrats."
Seventeen Senate Republicans voted with Democrats to start debate on Wednesday evening. This set up possible amendment votes Friday or this weekend, and a final vote shortly afterward. Moderate Republicans like Sens voted for it. Mitt Romney, Susan Collins, and Lisa Murkowski voted for the bill along with conservatives like Sens. Lindsey Graham and Bill Cassidy, as well as Thom Tillis, McConnell, and Thom Tillis.
Polls have shown that the bill's provisions are overwhelmingly popular among Americans, with one survey released last week showing that over 80% supported significant investments toward repairing roads, bridges and other public works projects. Trump and Obama tried unsuccessfully to pass a comprehensive infrastructure bill through Congress during their tenures.
President Joe Biden, who campaigned for his ability to broker bipartisan agreements, applauded the package's progress.
"The Bipartisan Infrastructure Deal signals to the world that our democracy can function, deliver, and do big things," he wrote. "As we did with the transcontinental railroad and the interstate highway, we will once again transform America and propel us into the future."
Trump is not the only one to criticize the bipartisan plan in Thursday's statement. Minutes before Wednesday's vote, Trump sent an email in which he called the bill "a loser for the USA" as well as a "terrible agreement." He also said that Republicans working with Democrats made him "look weak, foolish and dumb."
He threatened to hold primaries against Republicans who voted in favor of the bill.
Although senators from both parties were happy with the outcome, it still needs to pass the House before the package can become law. In addition to the multiple Senate votes ahead, it still must pass the House, where Republicans and progressive Democrats have voiced criticism.