The Person Who Made The Call For Fox News to Call Arizona Early Revealed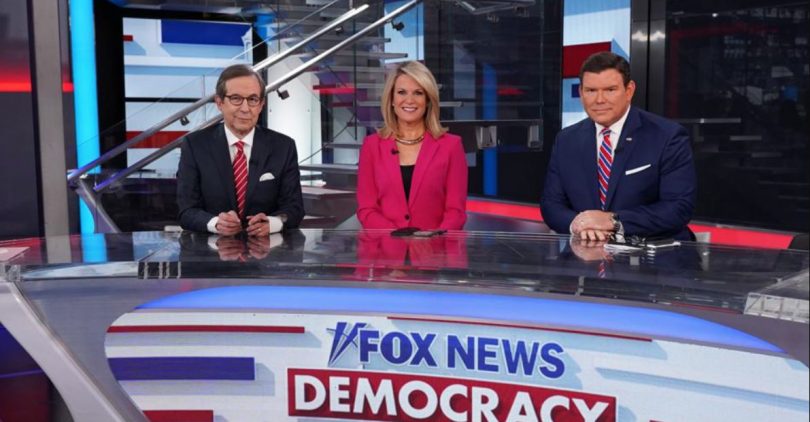 It was one of the most important moments in Fox News' recent history. It has also been one of the most controversial.
Rumors abound about the identity of the caller, but Arizonans claim it was made while the race was still tight.
Arizona Governor Doug Ducey criticized the network for its early calling.
"It's far too early to call the election in Arizona," Ducey wrote. "Election Day votes are not fully reported, and we haven't even started to count early ballots dropped off at the polls. In AZ, we protected Election Day. Let's count the votes — all the votes — before making declarations."
Trump adviser Jason Miller also ripped the network over the call.
"Fox News is a complete outlier in calling Arizona, and other media outlets should not follow suit," Miller wrote. "There are still 1M+ Election Day votes out there waiting to be counted – we pushed our people to vote on Election Day, but now Fox News is trying to invalidate their votes!"
"We only need 61% of the outstanding, uncounted Election Day votes in Arizona to win. These votes are coming from "our counties," and the 61% figure is very doable based on what our other Election Day votes are looking like," he added. "FoxNews should retract their call immediately."
According to the forthcoming book, Rupert Murdoch made this decision personally to allow Fox News in Arizona to call Joe Biden during the 2020 election.
At the time of the call, the state was competitive. Since 1996, Arizona has not voted in a Democratic president.
As an independent audit has caused a lot of controversies, the fallout from Arizona's election is still ongoing. At least Americans know who made the decision that Arizona was to go to Biden.