The Majority Of Voters Think Biden Won't Even Finish His First Term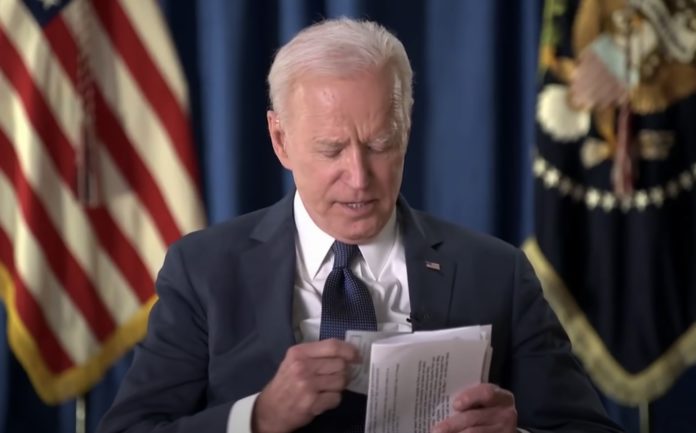 The latest polls are devastating for Joe Biden.
The Biden admin has placed its incompetence on full display for the world to see.
Americans are now letting Biden know what they think.
A new poll finds the majority of likely voters do not think President Joe Biden will even finish his term.
The majority of respondents also believe that Kamala Harris, Vice President, is not fit to succeed him.
Rasmussen Reports stated, "Most voters believe it's likely that President Joe Biden won't finish out his term of office, and don't think Vice President Kamala Harris is ready to step up to replace him."
Only 43% of respondents thought Harris qualified to be the 47th president of the United States.
Only 29% said Harris was very qualified.
Rasmussen poll respondents overwhelmingly ruled that Harris is unqualified to be president.
47 percent of them said she is not at all qualified.
51% think it is likely President Biden will leave office and be replaced by Harris before the 2024@VP #breakingpollhttps://t.co/ASt71IU4qF pic.twitter.com/enX8q3i18S

— Rasmussen Reports (@Rasmussen_Poll) August 19, 2021