Republicans Piece Together Video Of All The Times Dems Wanted To 'Defund The Police'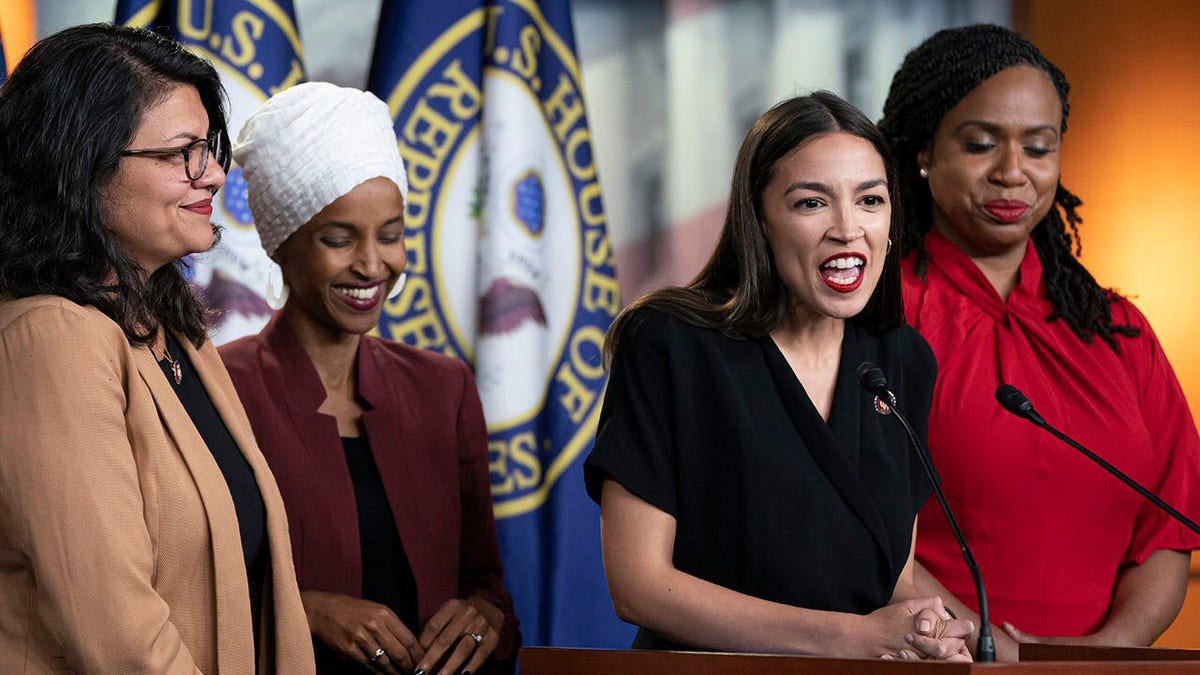 The largest House conservative caucus on Friday delivered a blended video of the multiple occasions progressives have called for defunding the police to push back on Democrats' latest efforts to accuse the GOP of being the party that wants to cut law enforcement funds. 
The Republican Study Committee first shared with Fox News its almost 1-minute compilation video of various occasions where Democrats demanded to strip police departments of funding and to invest the money instead into communities of color and fighting systematic racism. 
Set to the instrumental music of "In the Hall of the Mountain King," the video highlights remarks from the progressive Squad members and allies, like Democratic Reps. Alexandria Ocasio-Cortez of New York, Ilhan Omar of Minnesota, Rashida Tlaib of Michigan, Jamaal Bowman of New York and Cori Bush of Missouri. 
The video shows a series of tweets and headlines where the left-wing officials have called for defunding the police and abolishing ICE (Immigration and Customs Enforcement).
Watch It Here: