Pelosi Completely Humiliates Herself Honoring Black MLB Legend With The Wrong Pic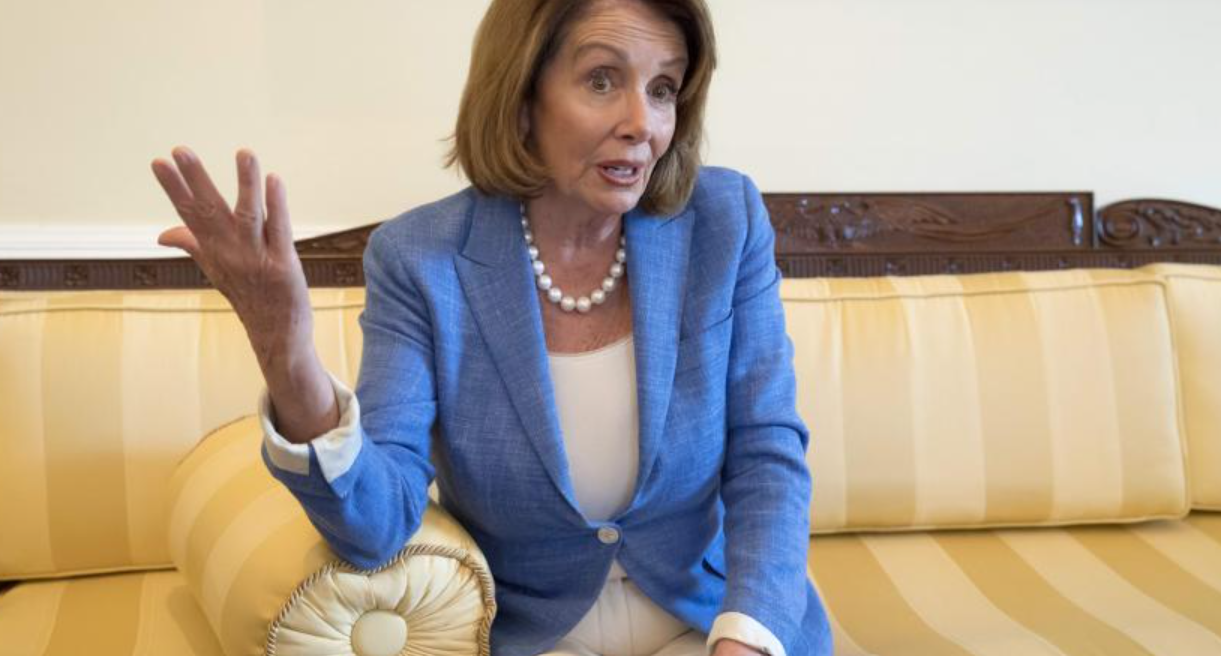 Pelosi accidentally used a photo of the wrong guy to honor Willie Mays 90th birthday, based on The Western Journal.
"Happy 90th Birthday to an all-American icon, Willie Mays," Pelosi tweeted.
"A trailblazing, record-breaking baseball player, civil rights leader, and champion for youth sports and well-being, Willie Mays is a civic legend and national treasure. #SayHey90."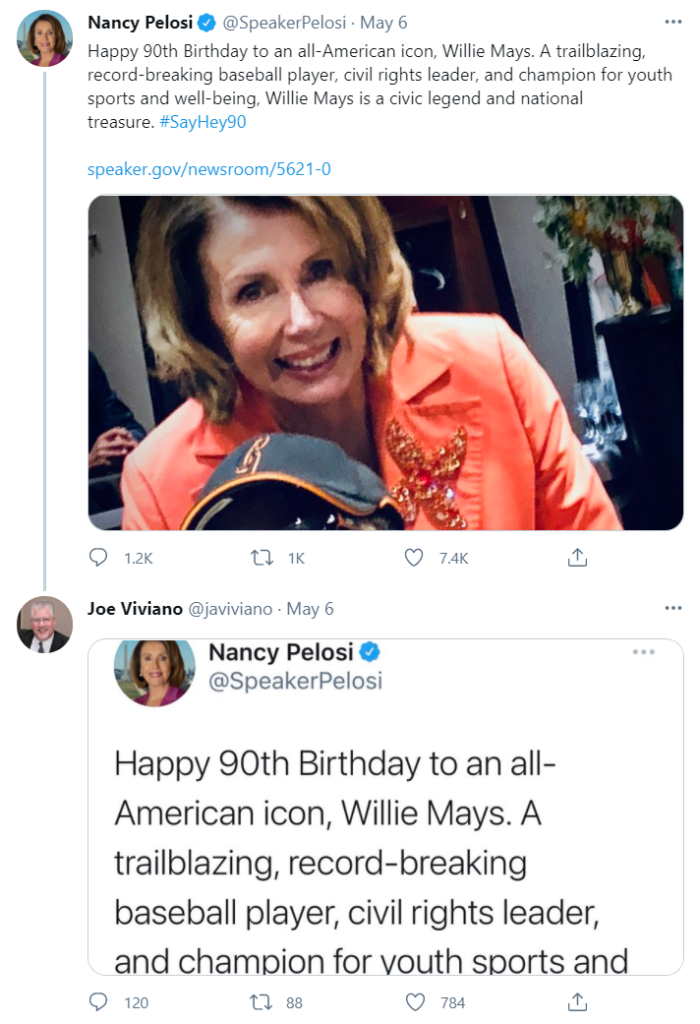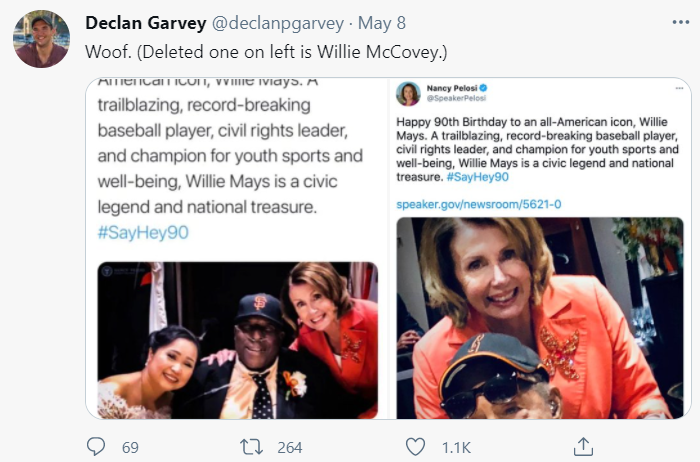 Pelosi accidentally used a picture of Hall Of Famer Willie McCovey When attempting to Honor Willie Mays.
Both Mays and McCovey have their numbers retired by the giants and both are in The Baseball Hall Of Fame.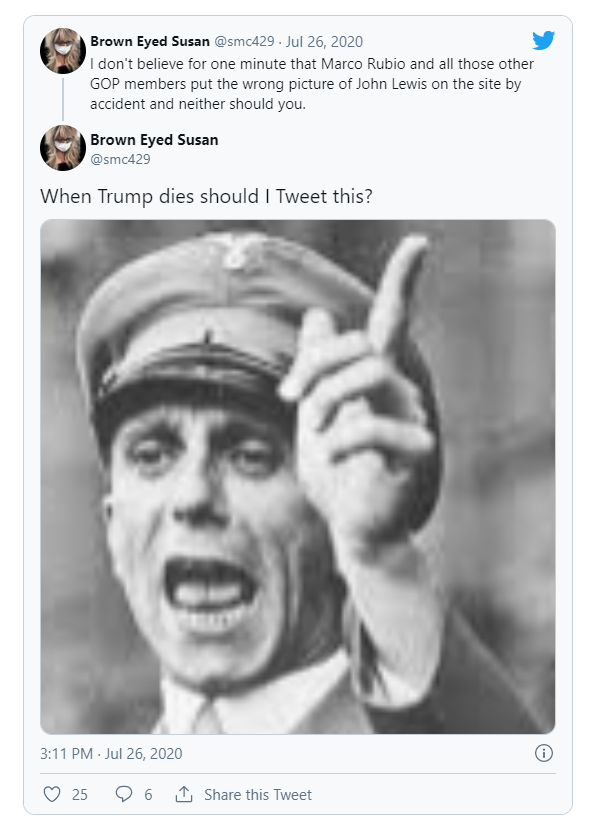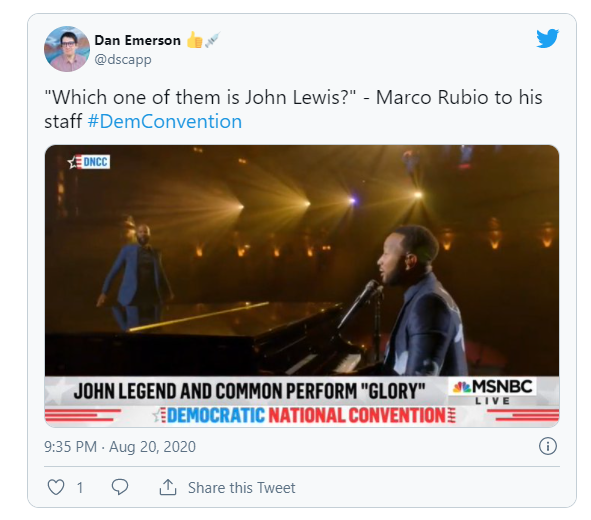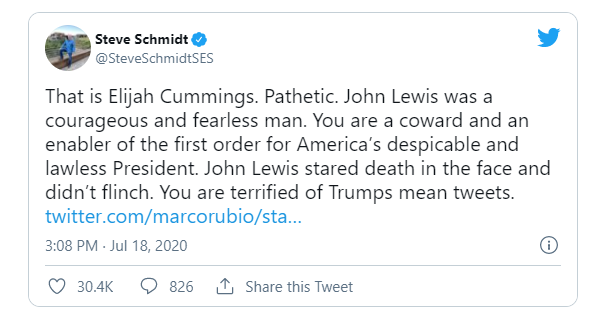 "2 Republican Senators Post Photos of Elijah Cummings in JOHN [FREAKING] LEWIS Tributes."
"Did we mention John Lewis was a black civil rights icon? Because, yeah, he was — and these are Republicans. Hint hint."
"Rubio's honest mistake was one that John and Elijah were completely used to forgiving since they were considered doppelgangers: biologically unrelated but, to the unpracticed eye, looking so much alike that they were often mistaken for the other."
"[h]er office fobbed the issue off to a staffer error."