Many Trump Supporters Gathered For Florida Memorial Day Boat Parade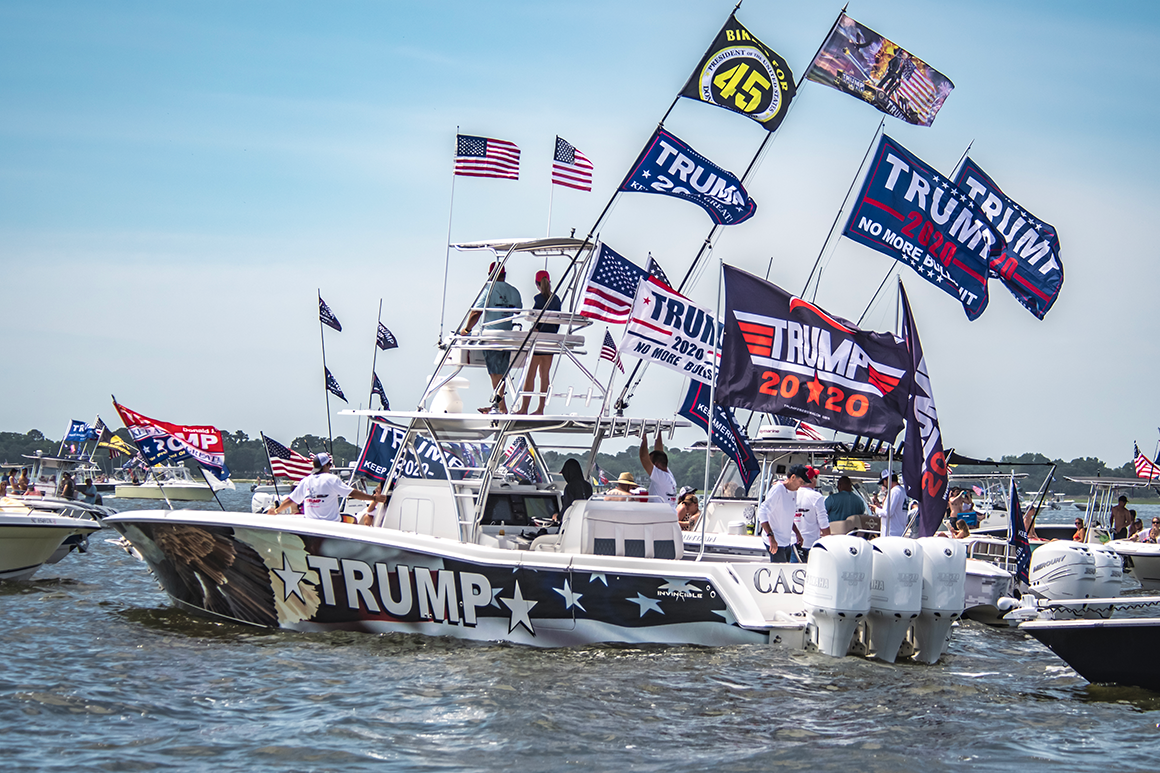 Fans of former President Donald Trump turned out in droves Monday in Jupiter, Florida to Indicate the Memorial Day holiday.
In a repeat of a scene seen many times when Trump was at the White House, throngs of boaters took to the water in the Sunshine State for a MAGA boat parade. Watercraft of all sizes have been seen flying banners that read"Trump Won,""Trump Is My President," and"Trump 2024." There were also banners that announced"Team Deplorables: Save America," and"This Area Is a Liberal-Free Zone."
Trump Boat Parades are back. MAGA Memorial Day parade kicking off in Jupiter, Florida. pic.twitter.com/66DxUmLsR9

— Reportajes El Molinon Photo Agency (@RMolinon) May 31, 2021
There were also MAGA flags and lots of American flags, of course — this always the first sign that a gathering isn't left-leaning.
Crowds even lined the banks to enjoy the parade of Trump fans on Memorial Day.
The former president published a statement upon learning of this gigantic show of support.
"Wow! I hear they have thousands and thousands of boats parading in Jupiter, despite the fact that they tried to cancel us. Everyone is having an incredible time. On this day. we especially appreciate everyone who served and fought for our great country. I love you all!" the release said.
A Trump boat parade is under way in Jupiter, Florida. pic.twitter.com/vvpSMrVMwW

— The Post Millennial (@TPostMillennial) May 31, 2021