Major Airline Will Force Workers to Pay Monthly Fine If They Aren't Vaccinated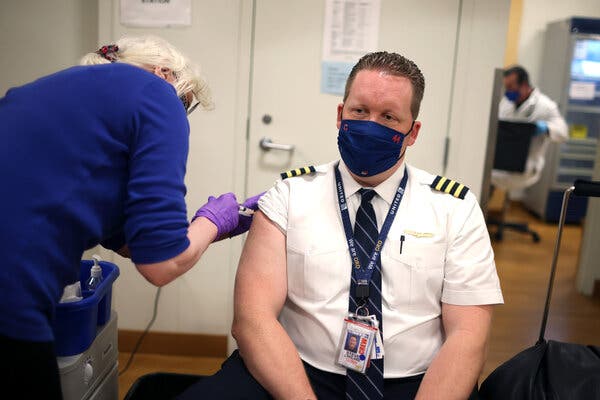 Slowly, but surely, Covid-19 vaccine mandates are being introduced in America. These vaccines have been successfully implemented in many countries around the world, so it makes sense that the "Biden administration" will also follow suit.
It will require gyms to show proof that their members have been vaccinated. The idea will spread to cinemas, planes, restaurants, and any other business you can imagine.
What's the point? Because you could be a danger to your community if you get a virus that has a very high survival rate.
Come on, man. There is something going on.
Check out this report from cnbc…
Delta Air Lines CEO Ed Bastian notified employees Wednesday that they will face $200 monthly increases on their health insurance premiums starting Nov. 1 if they aren't vaccinated against Covid-19, citing steep costs to cover employees who are hospitalized with the virus.

Unvaccinated employees will face other restrictions, including indoor masking effective immediately and weekly Covid-19 tests starting Sept. 12, the Atlanta-based airline said in announcing new Covid policies for employees.

The measures are the latest attempt by a U.S. corporation to drive up Covid vaccination rates. Delta stopped short of an outright mandate like rival United Airlines established earlier this month. Delta, which self-insures its employees, stands out in its plans to raise premiums for unvaccinated workers to cover the higher costs of insuring employees who get Covid.
Watch The Video Too: