Laura Ingraham Roasts GOP Senator Right to His Face Over Infrastructure Bill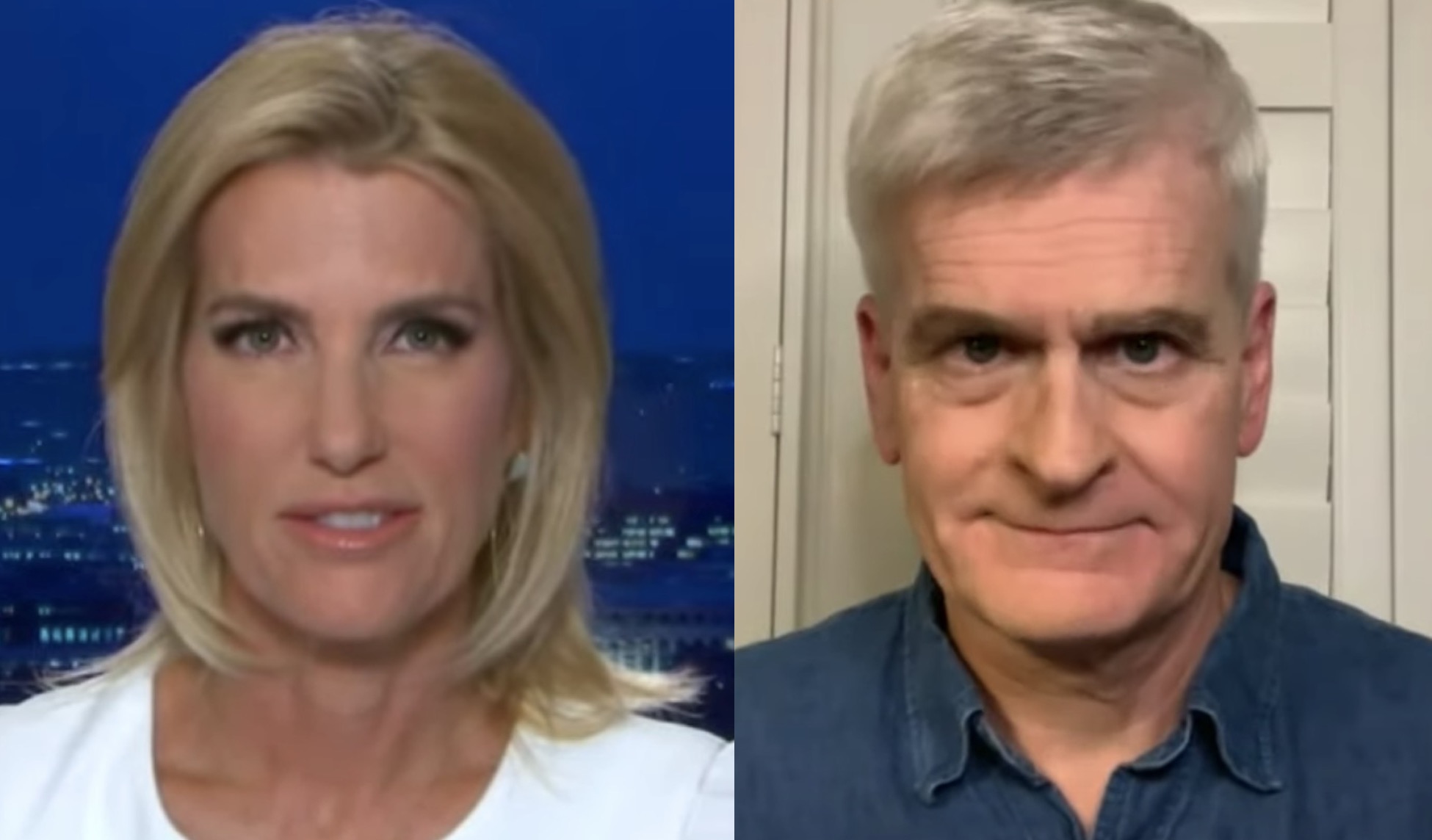 Fox News host Laura Ingraham had some harsh criticism for GOP Senator Bill Cassidy from Louisiana.
Cassidy was one of the 17 moderate Republicans Who Got expert advice Former President Trump sided with Democrats in pushing through the $1.2 trillion "infrastructure bill".
"Don't do the infrastructure deal," Trump warned.
Others who opposed the bill complained about the inaccessibility of the entire legislative text, meaning that they didn't know what was inside it or how Congress would pay for it.
Cassidy now has to deal with millions of frustrated Americans.
Ingraham laughed at Cassidy and said, "You guys got played." The bill contains various provisions hidden deep on page 508 and later that have nothing to do with infrastructure. For example, there's a cruel plan buried in the bill to basically make it too expensive to drive a car because Democrats are hoping to impact the global climate while hard-working, middle-class Americans suffer.
"The White House is, as I said, quite giddy about this. Reuters describes this as a glide path to the $3.5 trillion tonight and they write this up senator, your response," Ingraham asked Cassidy.
"I talked to Fox News watchers. They love this bill…. Actually for the wealthy this means less [for them] because they have chauffeurs, they have private jets, they can fly here-and-there if it floods, but it's the people who live in their homes at risk of flooding: as regard to $3.5 trillion – Pelosi wants to link the two, she doesn't think she has the votes for that $3.5 trillion," he continued.
"Senator are you on this show tonight saying Nancy Pelosi hasn't gamed out her votes?" she asked.
"Republicans who are trying to sink this bill are trying to help Nancy Pelosi," Cassidy claimed.
Ingraham said, "Why not do what Pelosi did and say, 'Show us your hand first, let's see the full text of your reconciliation bill, everything that's in it' … let them show their hand."
"But it got flipped, didn't it?" the host asked. "You guys got played on this. You had to vote first, or agree first. They still haven't shown the text of their legislation, have they, sir?"