Hundreds of Outraged Afghan Americans Rally Outside Of White House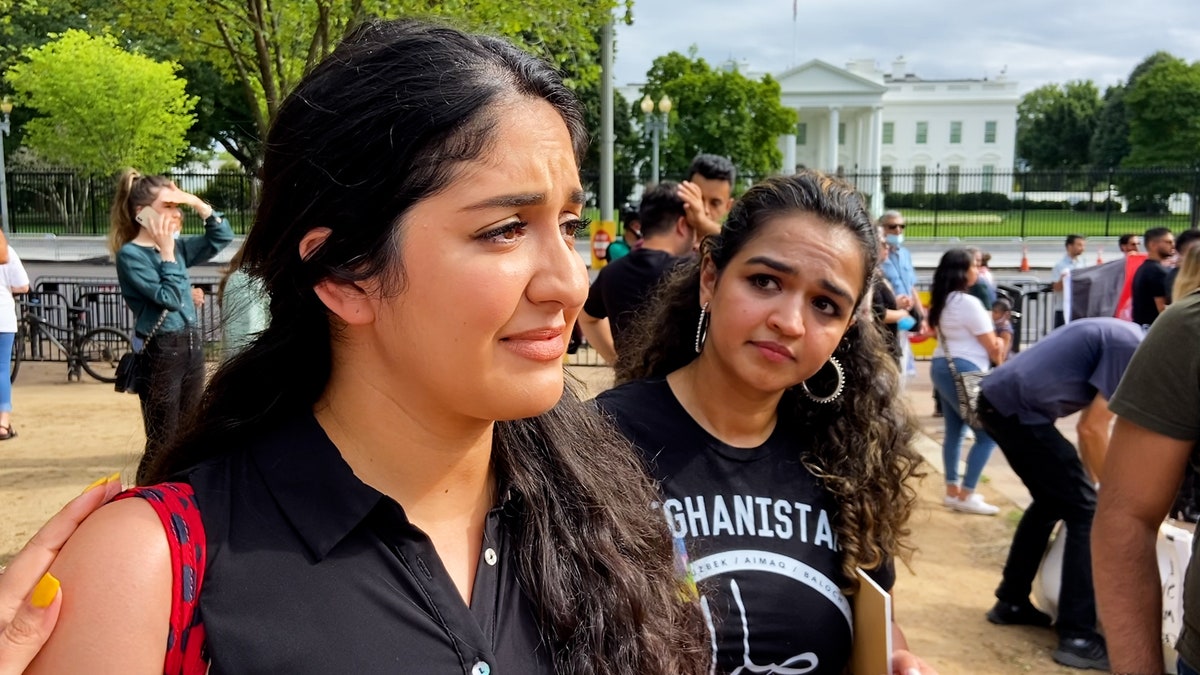 On Sunday, hundreds of Afghan American protesters rallied outside the White House to support Afghan civilians. The group also called on the international community to denounce the Taliban and for President Biden to do more.
Fox News spoke to one woman and she broke down crying.
"My family is there. All my people is there. They're killing all my people," she wept.
Many Afghan American women feared for the girls left to face the Taliban, which seized power in Afghanistan two weeks before the U.S. was set to complete its troop withdrawal, the AP reported.
"Our girls. The girls who are under 20 don't know what life is like under Taliban. Their lives are all destroyed. They're all destroyed," two women who have family in Afghanistan told Fox News.
Afghan Americans are also worried about their loved ones who cannot leave. Seven people have been killed Monday at Kabul International Airport as residents tried to flee the country amid the Taliban takeover. Social media video shows people running and clinging to planes as they leave.
People hanging on to plane at Kabul airport pic.twitter.com/TSoiI2tuHC

— Lisa Bennatan (@LisaBennatan) August 16, 2021
"I have immediate family that's living in Afghanistan right now. They shut down the airport nobody can fly out – they're stuck there," one woman told Fox News.
Demonstrators also vented their disapproval at President Biden.
"We're all incredibly disappointed in President Biden and the administration for pulling out all the troops from Afghanistan literally overnight," one woman explained to Fox News.
"That was not the only way out," another protester stated. 
"It's all gone back. I feel like it was for nothing," one woman said to Fox News.
Another man agreed: "it's back to where it was in 1994."
One protester stated she feared for the future. "You're giving back the power to the people. The same type of people. Savages."
"This is not just bad for Afghanistan. This is bad for the world. It's bad for the neighboring countries. It's bad for America," she continued to add.