Republicans Pull Out Sidesplitting Prop At Press Conference To Mock Kamala Harris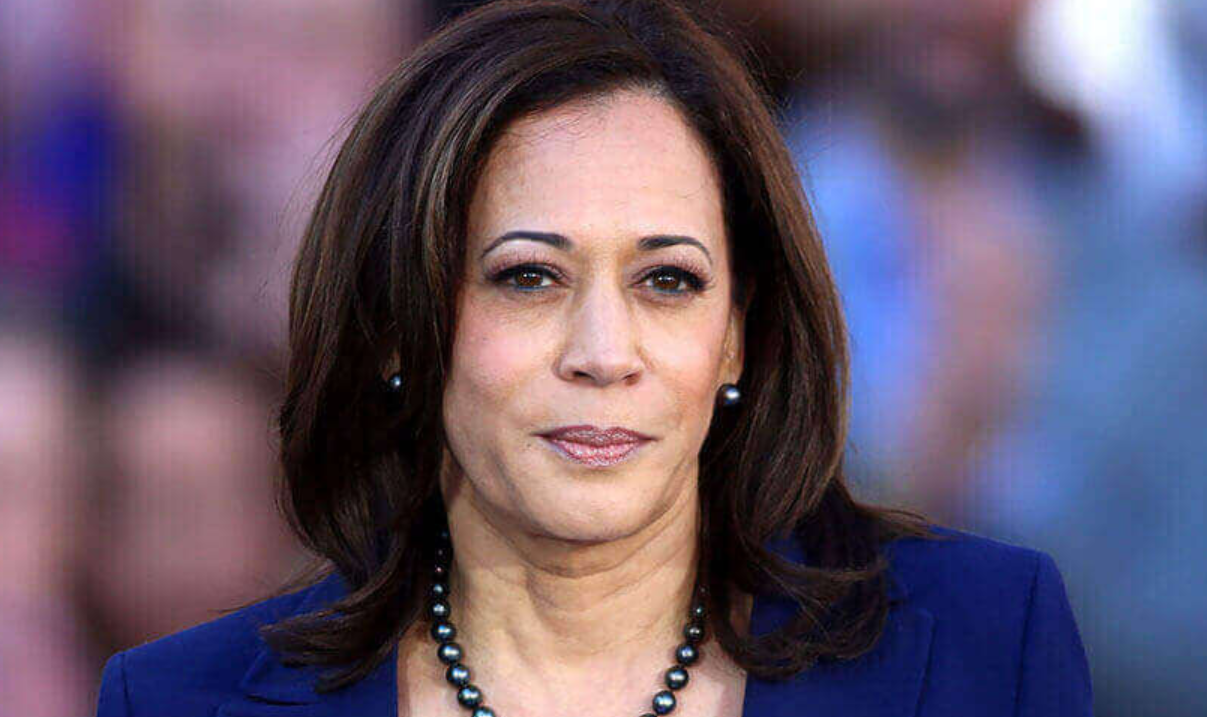 House Republicans are mocking Kamala Harris with a lost person milk carton with her mug printed on it, based on The Western Journal.
VP Harris has been AWOL about the current border crisis.
House Minority Whip Steve Scalise attracted a milk carton with Kalama Harris' face printed on it referencing her being missing from important issues such as the U.S.- Mexico Border crisis.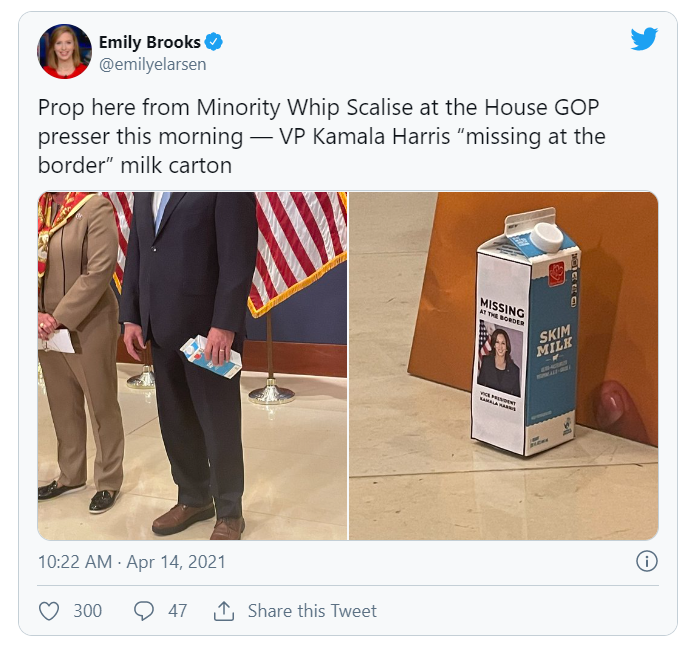 Harris has not visited the border or held a press conference regarding her plans to resolve the issue.
"If she is the vice president of the United States and the president put her in control of this, Vice President Harris needs to go down to the border and see this for herself," Scalise stated.
"Because maybe she would then invite President Biden to reverse his policies which have failed."
Upon entering the Oval Office The Biden Administration stopped the funding of the border wall.
There have been dire consequences due to this decision.
Thousands upon thousands of immigrants are breaching the border seeking "asylum."
Kamala Harris was appointed to clean up the mess.
"Where's Kamala?" Tweeted, U.N. Ambassador Nikki Haley.
Jen Psaki said, "We have an envoy who has discussions with the region."
"We've had [border planner ] Roberta Jacobson working for a period of time to help have these discussions with the area about what measures can be taken to cut the number of migrants who are coming to the U.S.-Mexico border."
Rep. Andy Biggs Tweeted, "No media conference. No trip to the border. No plan. No transparency. The epitome of incompetence."
Former House Speaker Newt Gingrich said, "They want the border to be open."
"Go back and look at the presidential primary debates. They're all in favor of open borders."
"They are all in favor of eliminating ICE. They are all in favor of eliminating any threat to sanctuary cities"