Here Are The 17 Republicans Who Just Betrayed the GOP and Voted to Advance the Infrastructure Plan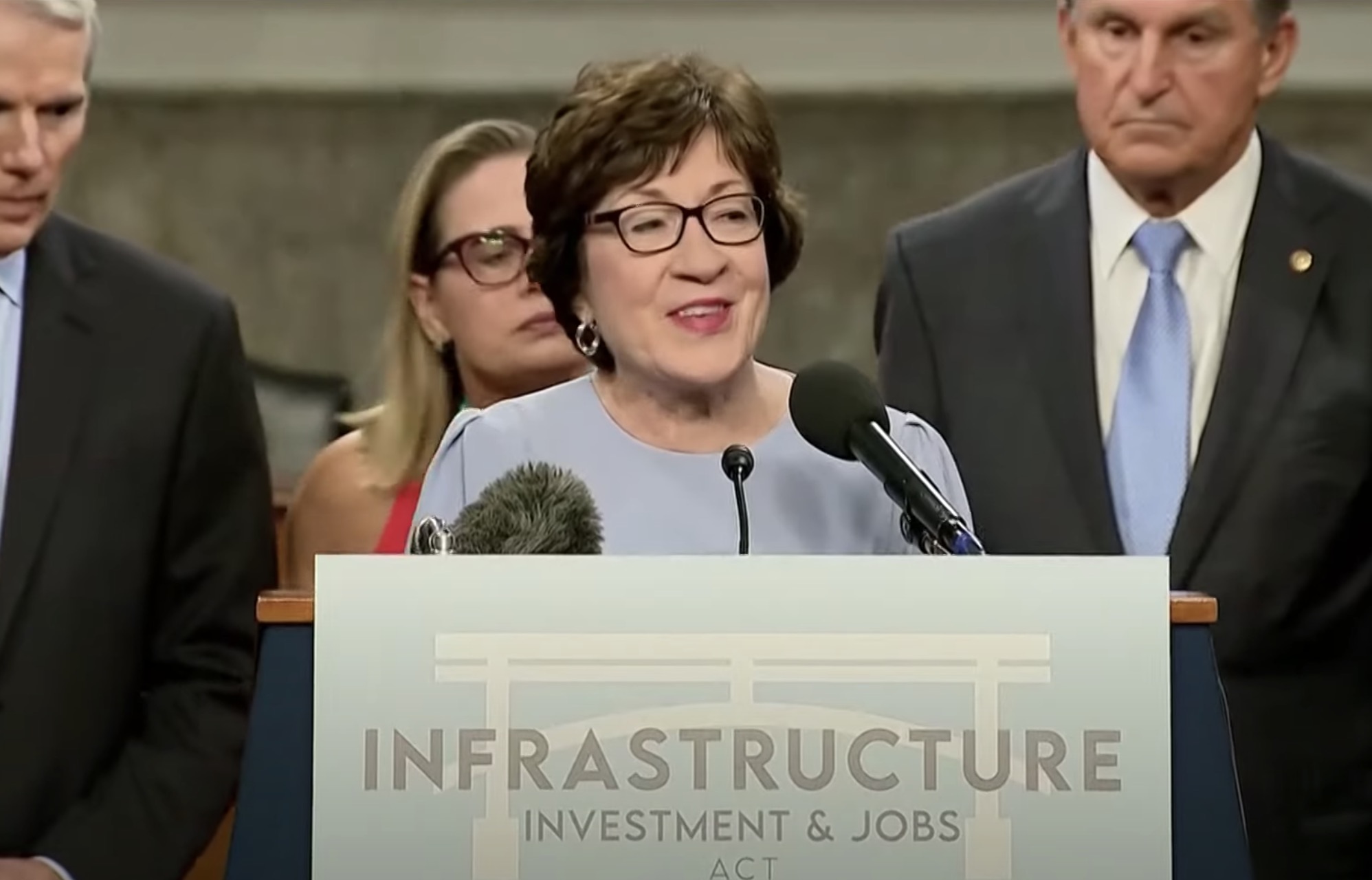 A total of 17 Republicans and all 50 members of the congressional Democratic caucus has voted to advance the $1.2 trillion bipartisan infrastructure bill.
Senate Minority Leader Mitch McConnell of Kentucky was one of the 17 Republican votes for the bill to proceed. This vote could have helped to start the debate and bring the bill to a vote on Senate floor in the next days.
These are the 17 Republican Senators that voted in favor of the bill:
Roy Blunt of Missouri
Richard Burr of North Carolina
Shelley Moore Capito of West Virginia
Bill Cassidy of Louisiana
Susan Collins of Maine
Kevin Cramer of North Dakota
Mike Crapo of Idaho
Lindsey Graham of South Carolina
Chuck Grassley of Iowa
John Hoeven of North Dakota
Mitch McConnell of Kentucky
Lisa Murkowski of Alaska
Rob Portman of Ohio
James Risch of Idaho
Mitt Romney of Utah
Thom Tillis of North Carolina
Todd Young of Indiana
In June, the White House and a group of Senate Republicans agreed to a bipartisan infrastructure framework. Members of both parties have the right to amend or delete provisions in the bill now that it has been passed.
According to the White House, the bipartisan bill will provide $110 billion in roads funding, $73 billion in power grids funding, $66 billion in railways funding, and $65 billion to expand broadband access. It also provides $55 billion for clean water, $50 billion towards environment-proofing utility systems, $39 billion for public transportation, $25 billion in airports funding, and $55 billion for clean drinking.
According to reports, the bill will be partially funded by $205 billion in COVID-19 relief money, the recollection and return of $50 billion in federal unemployment benefits and any states that have not returned their unused federal unemployment funding.
Democratic House Speaker Nancy Pelosi of California has said that she would want to review the full text of the bill before bringing it up for a vote in the lower congressional chamber, according to NPR. She said she would delay a House vote until the Senate approves a budget resolution detailing nearly $3.5 trillion in Democratic "human-infrastructure" proposals.
Democratic congressional leaders have pledged to pass the bipartisan bill in tandem with "human infrastructure" proposals. Such proposals will include expanded healthcare, childcare and eldercare benefits.
Congressional Democrats intend on trying to pass their "human infrastructure" proposals using the budget reconciliation process. This legislative route would enable Democrats to bypass the 60-vote filibuster, and pass legislation by a simple majority vote.
The main restriction to reconciliation is the Byrd Rule, named after the late Democratic Senator Robert Byrd. The rules allow a provision to be removed from the budget reconciliation process if it is deemed "extraneous" to the budget. It's up to the Senate parliamentarian to interpret chamber rules and decide what is extraneous.
Former President Donald Trump, a Republican, warned Senate Republicans not to vote for the bill Wednesday night.
"This will be a victory for the Biden Administration and Democrats, and will be heavily used in the 2022 election," Trump continued. "It is a loser for the USA, a terrible deal, and makes the Republicans look weak, foolish, and dumb."