George Floyd Rioter Gets Nine Years in Federal Prison After Setting Store on Fire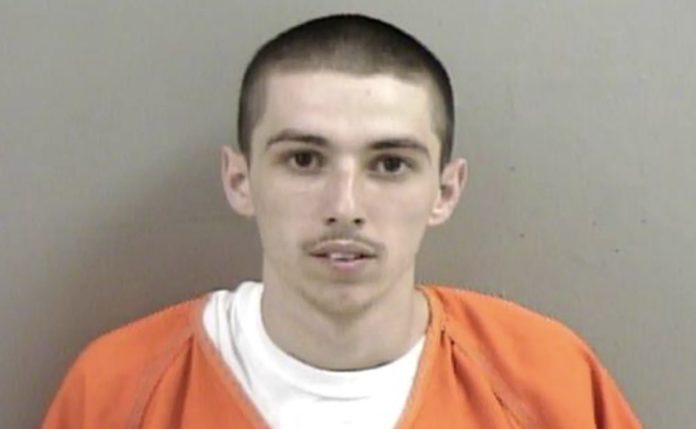 Leftist violent extremists used George Floyd's tragic death to their advantage so they can cause havoc in American cities
On boastful rioter just learned his fate.
Matthew Repuert, 29, was sentenced to nearly nine years behind bars for setting fire to a Minneapolis store and handing out explosives.
Repuert was so bold that he live-streamed all of his actions on social networking.
"I lit it on fire!" Rupert reportedly yelled. "We come to riot, boy!" he's heard yelling on live-stream.
"I've got some bombs if some of you all want to throw them back," he said.
According to The Star Tribune, Lee could be sentenced to a term of 17 1/2 to 20 years imprisonment under federal sentencing guidelines. According to the defense, Lee will serve a five-year term.
"Matthew Rupert, 29, of Galesburg, Ill., has been sentenced to nearly 9 years in federal prison after being convicted for his role in the Minneapolis BLM-Antifa riots last year," Andy Ngo reported Tuesday. "He handed out explosives & set a store on fire."
This is the longest sentence so far for those involved in the left-wing Black Lives Matter and Antifa riots, Ngo claims.
"Convicted #BLM arsonist Matthew Lee Rupert drove more than 400 miles from Illinois to riot in Minneapolis on 28 May, 2020," Ngo added.
"In addition to handing out shell explosives to rioters, he doused lighter fluid over a pile of boxes inside a store & set it on fire."
Breaking: Matthew Rupert, 29, of Galesburg, Ill., has been sentenced to nearly 9 years in federal prison after being convicted for his role in the Minneapolis BLM-Antifa riots last year. He handed out explosives & set a store on fire. This is the longest sentence for a BLM rioter pic.twitter.com/Waj0vt4kXf

— Andy Ngô (@MrAndyNgo) August 10, 2021