Florida Makes Quarantine Optional for Exposed Students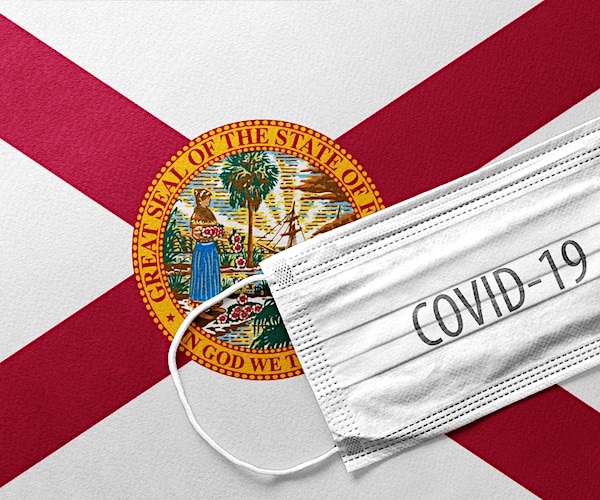 Florida's new surgeon general signed new protocols Wednesday, just one day after taking over his duties. Parents can now decide whether to quarantine their children or keep them in school if they become symptomatic from being exposed to COVID-19-positive individuals.
Dr. Joseph Ladapo signed new guidelines that also modified the state's ban on school mask mandates. This led to an administrative judge dismissing a lawsuit filed against the old rule by different school boards.
Ladapo has eliminated the previous quarantine requirements that required students to be quarantined for at least 4 days from campus after being exposed. Students who have been exposed to the disease can still go to school "without restrictions or disparate treatments" provided they are not symptomatic. They can also be quarantined, but not for more than seven days, if they don't get sick.
"Quarantining healthy students is incredibly damaging for their educational advancement," Florida GOP Gov. Ron DeSantis said Wednesday at a news conference in Kissimmee. "It's also disruptive for families. We are going to be following a symptoms-based approach."
According to the U.S. Centers for Disease Control and Prevention, people can transmit the virus from two days prior to displaying symptoms. If a student is not vaccinated, they should be kept in quarantine for 14 day. According to the CDC, they can reduce the time in quarantine to seven days if they test negative.
A president of a state-wide teachers' union stated that school districts must have all the tools needed to protect children.
"Limiting districts' options and blocking them from following CDC guidelines is not in the best interest of the health of our students, employees or families," said Andrew Spar, president of the Florida Education Association.
Tuesday was the day that DeSantis appointed Ladapo to this job. Ladapo, who was previously a UCLA doctor and a health policy researcher, is familiar with the governor's approach in managing the coronavirus epidemic. Ladapo, like DeSantis has stated that he doesn't believe in school closings, lockdowns or mandated vaccines.
DeSantis' administration opposed vaccine and mask mandates. They fought local school boards for their attempts to require students to wear a mask in schools. DeSantis also championed monoclonal antibodies to treat COVID-19-related illnesses.
The earlier rules remain unchanged. Students with the virus must be in quarantine for 10 days and then receive a negative test. They must also be asymptomatic before they can return to campus.
Schools can still require masks, as long as students opt out. However, the new guidelines add language that states it is at the discretion of the parents or legal guardians.
Recently, school officials from Alachua and Broward counties, Leon, Leon, Miami-Dade, Leon and Orange challenged the state's ban on mask mandates. The Florida Department of Health claimed that the new rule should be deemed invalid and the case against the former rule dismissed. An administrative judge ruled Wednesday that the rule was valid even though it had been repealed.
Alachua County Public Schools Superintendent Dr. Carlee Simon called the Department of Health rule changes "disingenuous."
"Essentially, the State is responding to the legal challenges of its rules by repealing them and creating new ones, with limited public notice," Simon said in a statement.