Elise Stefanik Was Elected To Replace Liz Cheney's GOP Leadership Role!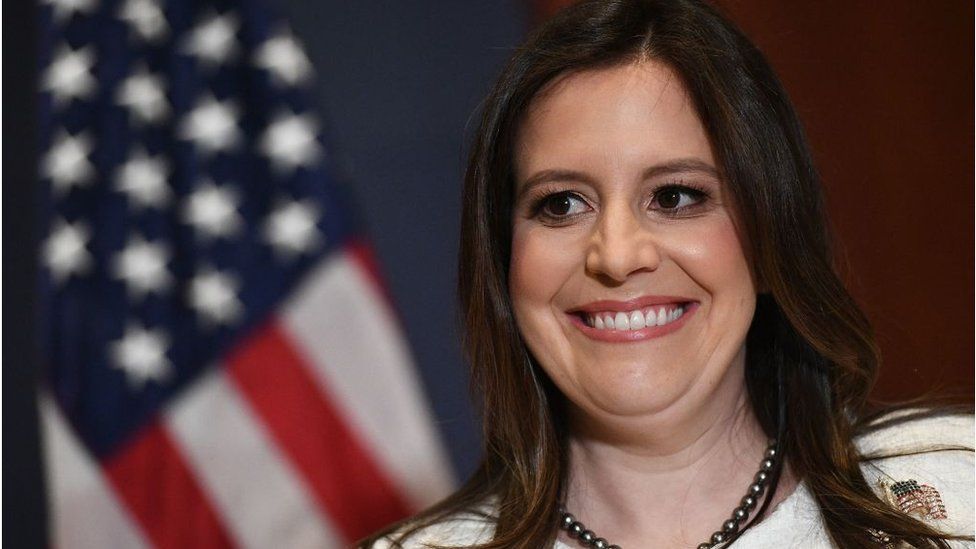 Elise Stefanik has been chosen to replace Liz Cheney, based on The BizPac Review.
"I'm truly honored and humbled to earn your support to serve as our Republican Conference Chair," Stefanik stated.
Rep. Elise Stefanik: "I also want to thank President Trump for his support. He is a critical part of our Republican team." https://t.co/nHJqLzYI7U pic.twitter.com/CteMoB7ild

— The Hill (@thehill) May 14, 2021
"I know we are all here to serve the people, the voters who place their trust and faith in us. You have put yours in me to serve this Conference and I will never lose sight of that. I will always work my very hardest to earn your trust every day."
"This will not be an easy job, but I know we are stronger when united as a team," she added.
"Members of our conference have a simple and unifying goal — winning back the majority in 2022 to save our country from the radical Democrat Socialist agenda under Speaker Pelosi and President Biden."
Former President Trump congratulates @RepStefanik "for her Big and Overwhelming victory!" following House GOP in a secret ballot vote of 134-46 selected her as the the new GOP conference chair pic.twitter.com/isx3YTt3kW

— Mona Salama (@MonaSalama_) May 14, 2021
"At my home in Upstate New York, my husband and I live just a few miles from the Saratoga National Battlefield where 244 years ago, the founding of the Great American Experiment was in grave danger, hanging on by a thread as the prospects looked grim for those early patriots seeking to found a new country based on the ideals of liberty, freedom, and a limited government of the people, for the people, by the people."
"Great Britain looked to finish off the war once and for all. But the American patriots were disciplined and steadfast in carrying out their mission. They were comprised of brave patriots from across the colonies, each one bringing a different skillset and attribute to the larger team."
"The world watched closely as the Americans defied expectations and won — that victory at Saratoga for the Americans turned the tide of the Revolutionary War, and the rest is history."
"How blessed we all are to live in the greatest nation in the world — the United States of America. And how humbled we are that we have the opportunity to save our great nation to make it better for all the American people."