Congress Cracks Open Evidence Against Bidens Family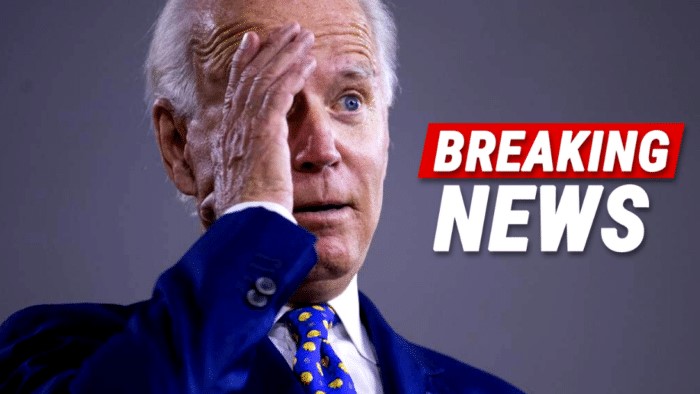 Americans have been worried for years about the dark secrets of the Biden family. They might now be discovering the truth.
There have been many rumors and suspicions surrounding Joe Biden, particularly while he was vice-president.
Republicans long wanted to know the truth about several issues involving Joe, Hunter, and their connections to Ukraine, China, and other concerns.
Remember Hunter's laptop going public one month before the 2020 election? But social media and mainstream media actively suppressed the news?
It seems that something has occurred which is prompting the House Republicans to take action.
As Jason Chaffetz unloads a bombshell on the country.
Taken From Fox News:
Government Accountability Institute fellow Jason Chaffetz, a former Utah Republican congressman, claimed Wednesday on "Hannity" that there is direct evidence being laid out by one of his GAI colleagues that shows President Joe Biden was privy to his 51-year-old son R. Hunter Biden's foreign business dealings…

On Wednesday, Fox News learned exclusively that the Republican side of the House Oversight Committee – which is led by Ranking Member Rep. James Comer of Kentucky – launched an effort to probe the business ventures of President Biden's family members, especially Hunter Biden's newfound art career, and document how the Bidens have sought to "profit off the presidency."
The evidence is now rolling in fast enough to be reported.
Recently, we learned that documents belonging to Hunter Biden's notorious laptop had been recovered by the Government Accountability Institute.
After their investigation was complete, the group promised to release astonishing information about Bidens.
Now, Chaffetz, a former Congressman and Trump ally, is revealing that they have "direct evidence", that Joe Biden knew Hunter was involved in business deals.
This is contrary to what Biden repeatedly stated. While negotiating with other countries as VP, he claimed that he didn't know anything about Hunter's activities.
Many wondered if Biden was using the position of vice president to benefit his son and his family. Biden claimed ignorance about his son's work was all that separated him from this fear. He was believed by Americans at the polls.
It seems that Chaffetz claims this was not true. His group also has the evidence.
As House Republicans push back against Hunter's continuing business dealings that seem to profit from Joe's position, this is a good sign.
They believe Hunter is banking on his father's job, which they seem to believe. Is Biden aware of all this?
We need to know the facts—and fast.
Key Takeaways:
Jason Chaffetz, a former congressman, revealed that the GAI contains evidence against the Biden clan.
They claim to have direct evidence that Biden knew about his son's business dealings.
House Republicans are now investigating Hunter and other Biden family members' business dealings.