Biden Set to Get Rid Of 11 Former Trump Officials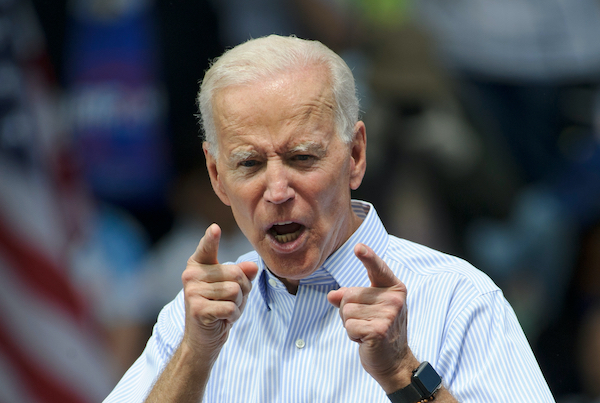 Fresh off his humiliating evacuation from Afghanistan, the Biden government is trying to fire 11 Trump appointees or remove them from the military academy advisory board.
White House press secretary Jen Psaki confirmed on Wednesday that they had been served notice to resign or be fired.
"The President's objective is what any president's objective is, to ensure you have nominees and people serving on these boards who are qualified to serve on them and who are aligned with your values. And who are aligned with his values." Psaki told reporters at a media briefing.
The 11 members include a few well-known former Trump officials, including Kelly Anne Conway, former senior counselor to the president, former White House press secretary Sean Spicer, and former national security adviser H.R. McMaster.
The Biden gang thinks these former Trump officials are going to quietly resign, think again.
Kellyanne Conway, a feisty woman, immediately sent a letter to the White House. She threw down the gauntlet for anyone imagining she would voluntarily resign.
The 54-year old New Jersey native also took to social media, tweeting out a portion of her letter to Sleepy Joe on Thursday. "I'm not resigning, but you should," her letter closed.
Adding, "Three former Directors of Presidential Personnel inform me that this request is a break from presidential norms,"
President Biden, I'm not resigning, but you should. pic.twitter.com/HuRYM4bLYP

— Kellyanne Conway (@KellyannePolls) September 8, 2021
The former senior counsel to President Trump didn't stop there. He added, "It certainly appears petty and politically if not personally." This means that loyal and willing public servants may be disengaged from their duties or even thwarted. Our service academy will be further politicized, polarized.
"Your decision is disappointing but understandable given the need to distract from a news cycle that has you mired in multiple self-inflicted crises and plummeting poll numbers," Conway continued, "including a rise in new COVID cases, a dismal jobs report, inflation, record amount of drugs coming across the southern border, and, of course, the chaotic and deadly withdrawal from Afghanistan that has left hundreds of Americans thousands of Afghan allies stranded under Taliban rule."
Conway was not the only Trump appointee who sounded off. Russ Vought (ex-Director of the Office of Management and Budget), also told the White House shove-off and flatly stated to the Biden gang, "NO" that he wouldn't resign.
Sean Spicer, a former White House press secretary and Newsmax host, is also commenting on the growing backlash. He serves as a member of the Board of Visitors for the Naval Academy.
"Instead of focusing on the stranded Americans left in Afghanistan, President Biden is trying to terminate the Trump appointees to the Naval Academy, West Point and Air Force Academy," Spicer wrote Wednesday
BREAKING: As the Biden administration attempts to remove Trump appointees from their Military Academy boards, @seanspicer calls out White House Press Secretary Jen Psaki, and announces he will take legal action against the decision. pic.twitter.com/bPgLlJhFzK

— Newsmax (@newsmax) September 8, 2021
Other advisors who weren't on Biden's purge list also responded. "Frankly, I find this whole act unconscionable and not all in the spirit by which this Administration promised to govern," responded Meagan Mobbs. "It is tragic that this great institution is now being subjected to and hijacked by partisan action that serves no purpose and no greater good."
Biden's request for resignations from Trump supporters or to be fired seems designed to shift the spotlight away from Bidens poor job performance as president.
A recent poll, ironically within the same time frame of Biden's announcement to can Trump officials, coincides with a survey conducted in late August showing an historic "red wave" coming in 2022 within those all important swing states.
According to Remington Research Group Biden's approval rating in seven swing congressional district currently controlled by Democrats is below average.
A spokesperson for the group observed, "In each of the seven districts, voters disapproved of Biden himself and the Democrats' spending plan in particular."