Biden Admins Free Its First Guantanamo Detainee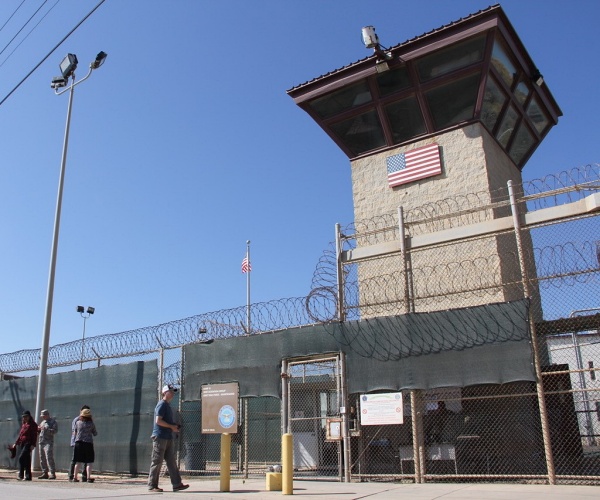 The Biden admins Monday removed its first detainee from Guantanamo Bay, returning a man to Morocco who was first recommended for discharge in 2016, but who remained in Cuba during former President Donald Trump's tenure.
Abdul Latif Nasser (56), was taken into custody in Morocco. This leaves 39 prisoners at the prison. The New York Times reports that the transfer is a continuation of efforts made under Barack Obama and George W. Bush, but which were slowed by Trump to reduce the prison population.
Eleven of the remaining inmates at the facility were charged with war crimes. The prison was located at a U.S. Naval base and held 675 men.
Nasser was being held as a law-of-war detainee and had not been charged with a crime. Pakistani security forces captured him in Afghanistan in December 2001 and then the United States military sent him to Guantanamo bay.
He was then designated for continued detention by the review task force. However, in July 2016, his interagency Periodic Review Board recommended that he be transferred to Morocco. U.S. officials negotiated security assurances and they were approved by U.S. agencies and departments.
According to military intelligence officials, Nasser was a former Taliban fighter and had fought U.S forces in the Torabora mountains in late 2001. In 2016, he told an interagency panel that he regretted his past actions.
Biden's team is looking at additional transfers. One for Mohammed al-Qahtani (Saudi man), who is thought to be mentally ill and widely believed to have been a candidate to be a 20th hijacker in the 9/11 attacks.
As for Nasser his family members in Casablanca say they'll find him work in his brother's swimming pool cleaning business, according to his attorney, Thomas Anthony Durkin of Chicago, who has represented Nasser for more than 10 years.