Biden Admin Nailed with Major Lawsuit by 20 States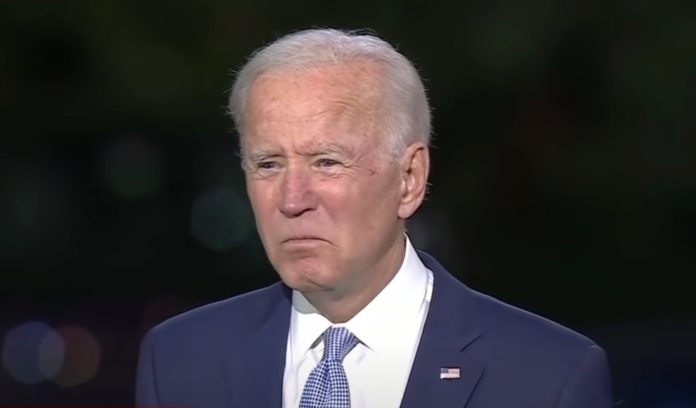 Joe Biden's first day in office saw him issue a policy requiring that male and female-identified men and boys be allowed to play in women's sports and that they use the restrooms and lockers designated for girls and women.
This policy extends federal protections against sex discrimination student-athletes who identify themselves as transgender.
According to some reports, the policy could also impact "pronoun usage."
A group of 20 states has filed a lawsuit against Biden's administration.
Tennessee attorney general Herbert Slatery is leading the effort.
The complaint was filed at the U.S. District Court for Eastern Tennessee in Knoxville.
Slatery said, "The guidance purports to resolve highly controversial and localized issues such as whether schools must allow biological males to compete on girls' sports teams."
Slatery alleges that the Dept of Education has not followed the Administrative Procedures Act.
"Several Republican-led states, most notably Florida, have enacted legislation banning transgender athletes from participating in women's and girls' sports," the Western Journal reports.
Slatery added, "This case is about two federal agencies changing law, which is Congress' exclusive prerogative."
The statement argued that the agencies involved in the decision had no authority to "unilaterally resolve" these issues.
We joined 19 states in filing a lawsuit in the Eastern District of Tennessee yesterday.

The complaint seeks to stop the Biden Administration from enforcing new, expansive, and unlawful interpretations of federal antidiscrimination laws.

More here -> https://t.co/fBsJVwVKWM pic.twitter.com/fcOpRGCXaA

— GA AG Chris Carr (@Georgia_AG) August 31, 2021