AZ Dem Senator Resigns After Arrest On Child Abuse Charges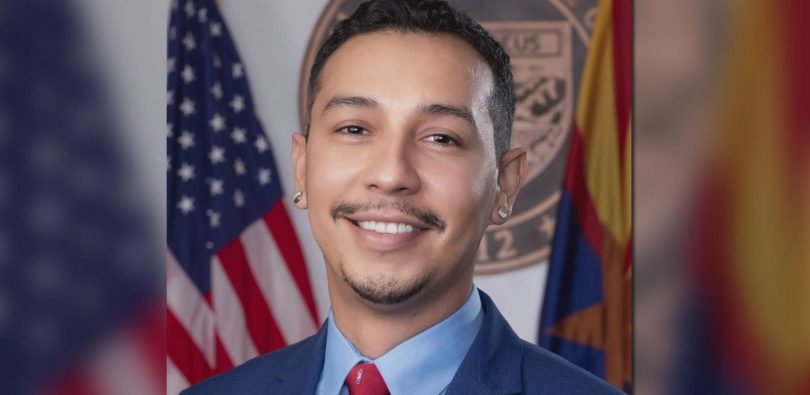 It's a terrible day for the Democratic Party. Tony Navarrete, a disgraced state senator, was Arrested for alleged sexual abuse According to the Associated Press, a case involving two minors has been settled.
Karen Fann, Republican Senate President, stated that Navarrete had sent an email to her on Aug. 10, informing her that he was resigning immediately.
Karen Fann, State Senate President (R), and Rebecca Rios, State Senate Democratic Leader, released a joint statement confirming that Navarrete's resignation was accepted. Governor Doug Ducey, Secretary of State Katie Hobbs were informed about Navarrete's resignation. The process for finding his replacement will start.
"This was the right thing to do considering the serious allegations," the joint statement said. "We know that the Arizona Judicial Branch will deliver justice and pray for healing and support for all victims."
Navarrete was arrested on Thursday for allegedly sexually abusing two young teenagers over the course of several years.
"Navarrete, 35, was booked into jail on suspicion of charges that included three counts of sexual conduct with a minor, and one count of molestation of a child," Fox 35 reported. "He made his initial court appearance on Friday via iPad due to him having COVID-19."
Court filings state that a 14-year old boy living with Navarrete was one of the victims. According to court filings, one of the molestation incidents allegedly took place in 2019.
"The police report says the victim, who is now 16 years old, alleges that Navarrete first molested him when he was 12 or 13 by touching the child's penis while he was sleeping," the Arizona Mirror reported. "In incidents that occurred over several years, he told police that Navarrete would lie down in bed next to the sleeping boy and touch his genitals under his clothes, sometimes performing oral sex on the boy."
"He is also alleged to have attempted to have sexual contact with the victim's younger brother, who is now 13 years old," the Mirror added.
"The judge set a $50,000 secured bond for Navarrete," Fox reported. "If released, he also has to have electronic monitoring, absolutely no contact with minors, and he must surrender his passport."
Andrew Cuomo, the beleaguered governor of New York, shocked state residents and the rest in the country Tuesday when he announced his resignation at a conference.
Cuomo stated that his resignation would take effect in 14 days. Lt. Governor After being sworn in, Kathy Hochul, a Democrat will be the first woman governor of New York.
The governor apologized personally to a female state trooper, whom he allegedly touched inappropriately.
"I want to personally apologize to her and her family," he said. Cuomo becomes the third Democratic New York governor in a row to leave the office in disgrace.